"I named all my children after flowers. There's Lillie and Rose and my son, Artificial." –  Bert Williams
The results are in! A few weeks ago I sent out an email challenging everyone to come up with names for my new puppy – with a preference to business related names. I received over 150 suggestions – a lot of them very inventive!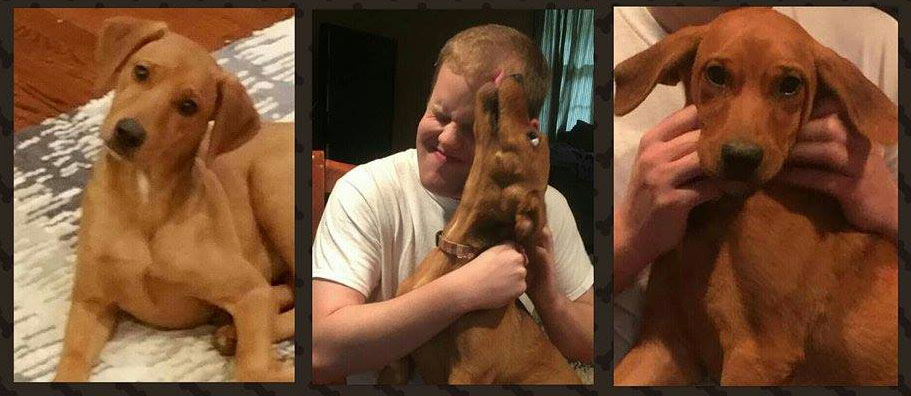 As it turns out, for the month that we have had her (two weeks fostering her for the SPCA and two weeks since adopting her) we have just been calling her "Pip" as a placeholder. It is not clever, but after this amount of time it does seem to suit her and she doesn't seem to be inclined to answer to anything else. (I could perhaps get her respond to "Poop" since that sounds pretty similar and would certainly be apropos during this housebreaking phase.)
I mentioned going into this that the final name choice might come from somewhere other than your suggestions, and that's how it played out. HOWEVER, true to my word – and in recognition of all of the really good suggestions – I am still giving $10 gift cards to each of the people who came up with the top 10 names. I'm actually going to do one bonus and give $10 to the top 11 names. It was hard to narrow it down even to the top 11, since there were so many great ones. So here are the winners:
Debbity Dawg – Brian Velkoff of ECA Healthcare Solutions, Inc.
Shekel – Ila Schepisi of VT Adult Services
IRS (pronounced Iris) – Doug Zirkle of Doug Zirkle Real Estate Appraisals
Laissez (as in "laissez-faire") – Adam Midkiff of HomeTown Bank
AGI (pronounced Aggie) – Amanda Alvarez of Foodler
Little Ann (reference to the dog in "Where the Red Fern Grows" – one of my favorite childhood books) – Rachel Thomas of Nathan Thomas Logging
Friscal (play on "frisky" and "fiscal") – Kimberly Raya of Let Me Reach
Digit – Susan Martin of Martin Furniture & Custom Cabinetry
Netty (for net worth) – Benjamin Bowman of Walter Chiropractic
Moola – Doug Giffin of Long Term Care, Inc.
EBITA – Zizi LoFaro of Healing Solutions, LLC
Those are just a few of the highlights. We could easily list 50 more, but time (and my lack of inclination to spend $600 on this contest!) simply will not allow it.
Thanks to everyone who participated! It was a lot of fun. If you'd like to see some of the runner-up name suggestions give me a shout or drop me an email.
Any accounting, business, or tax advice contained in this communication, including attachments and enclosures, is not intended as a thorough, in-depth analysis of specific issues, nor a substitute for a formal opinion, nor is it sufficient to avoid tax-related penalties.