For the past several years I've been writing business and tax advice on this blog. I'm very pleased to announce that I have compiled these and other valuable pieces of small business advice into a book!
The Little Big Small Business Book is now available for download for a limited time FOR FREE on Amazon.
Please take a moment to download my book for free, as my gift to you. If you do take advantage of this gift, could you please do me a favor and leave a review and possibly like and share this post to your friends.
Click here to download it now!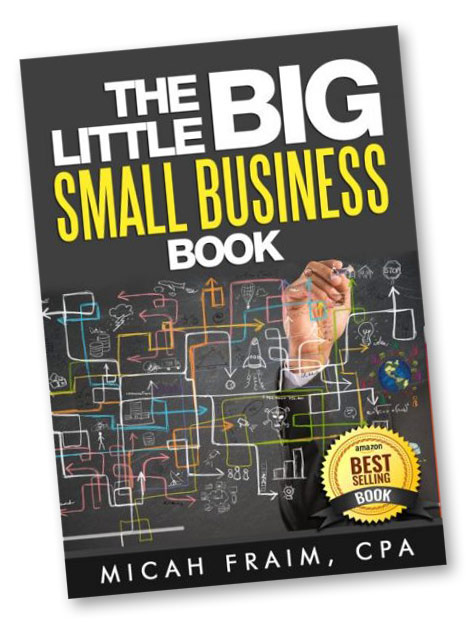 Any accounting, business, or tax advice contained in this communication, including attachments and enclosures, is not intended as a thorough, in-depth analysis of specific issues, nor a substitute for a formal opinion, nor is it sufficient to avoid tax-related penalties.